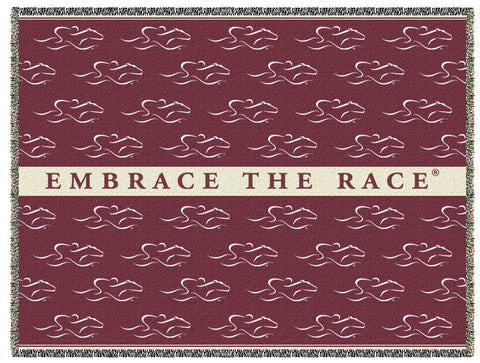 Signature EMBRACE Woven Tapestry Blanket
Item #:
Too good to be true!  This super cozy blanket with a woven look and feel is sure to become your all time favorite!  Curl up on the couch, hang on the wall or wrap around you on those cold days to show your love of horses in a subtle yet fashionable way!  
100% Cotton
Machine Wash, Gentle Cycle, Dry on Low Heat (Pre-washed for Softness) 
68" X 50" 
Call us: 1-844-888-RACE(7223)
Email us: embrace@embracetherace.com